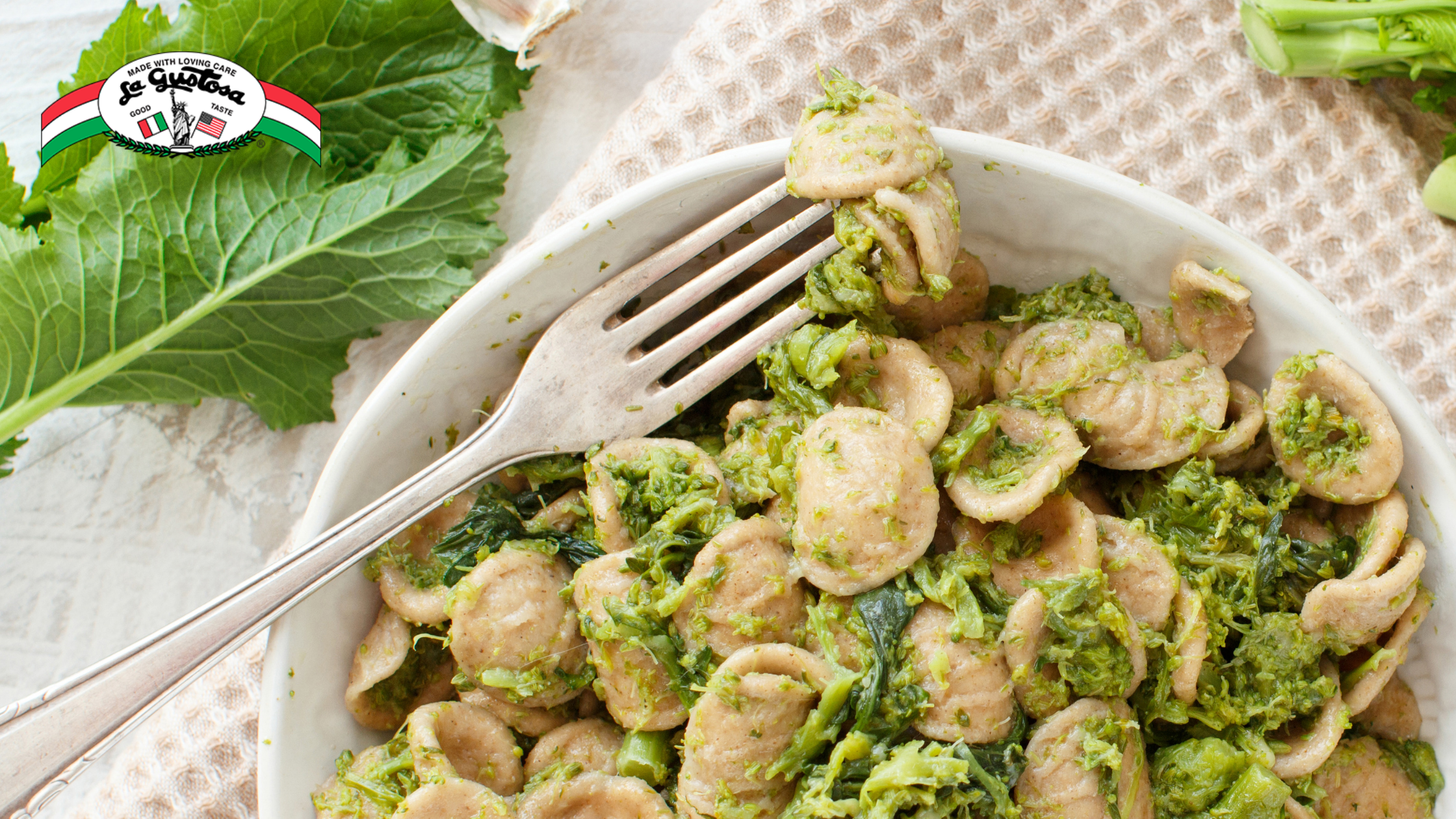 Orecchiette with Broccoli Rabe
Our handmade Orecchiette is always delicious paired with Broccoli Rabe. Serves 4.
Ingredients:
🗸 1 bag La Gustosa Orecchiette
🗸 2 tbsp. extra-virgin olive oil
🗸 1 lb. broccoli rabe, trimmed
🗸 3 tbsp. butter, divided
🗸 3 cloves garlic, minced
🗸 1 1/2 cup freshly grated Romano Cheese
🗸 Zest of 1 lemon (optional)
🗸 Pinch crushed red pepper flakes
Directions:
In a large pot of boiling salted water, blanch broccoli rabe for 2 minutes, remove with a slotted spoon.
Return water to a boil then add Orecchiette.
Reserve 1 cup cooking water.
Drain pasta and set aside.
In a large skillet over medium heat, heat oil. Add garlic, season with a pinch of salt and a generous amount of red pepper.
Cook for about 1 minute.
Add ½ cup reserved pasta water and bring to a simmer.
Add broccoli rabe and pasta, tossing to combine.
Add Parmesan, lemon juice and zest. Toss constantly until cheese is melty, removing skillet from heat when about half the cheese has melted. If the sauce is too thick, loosen with more pasta water.
Season with salt.