La Gustosa Ravioli.

A truly Gourmet Ravioli and Pasta Co.

La Gustosa has been making the absolute best Ravioli and Pasta products for over 60 years. Holding ourselves to the highest culinary standards means using only top-quality Extra-Fancy Duram Semolina, Imported & Fresh Cheeses, Lean Meats, Local Vegetables and Seafood. But No Fillers.

The results? Ravioli and Pasta we proudly serve our families and yours!

La Gustosa is family owned and reflects our values, traditions and ethics.

Shortly after leaving Bari, Italy in 1953, and settling in New York City, Michael and Angela Vangi started La Gustosa Ravioli. Within a few years, their product grew to include a variety of Fresh and Fresh-Frozen Pasta.

With their good reputation, the business grew, so Michael and Angela moved their family to Queens and their business to a larger plant in Franklin Square, Long Island, where they are today.

Michael, at 95, is still working today, alongside his son, Nick, who took over in 1985.

Some things have changed through the years, but what hasn't change are the products, each still made using the same top-quality ingredients with the same amazing results!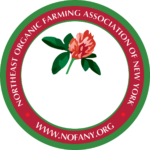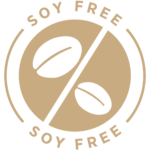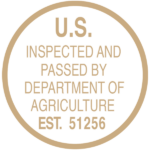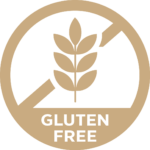 Your ravioli's are delicious. I can't stop eating them.
Amazing store that makes homemade pasta, ravioli, soups, and sauces.
Delicious cheese and meat ravioli. We had both fresh and frozen of the cheese variety and both were excellent. Made on the premises. Nick is the nicest guy too. Can't wait to try their other flavors.
My family loves their ravioli! They are plump and tasty and we like the many varieties especially the Butternut Squash and Broccoli Rabe. The owner and staff are really nice too. Highly recommend.
I am IN love with the LA GUSTOSA products!! Always fresh, always perfect! The other day I was stuck and hand had to pick up a different brand in the local Stop & Shop, well needless to say, my three kids all REFUSED to eat those!
I am a big fan of the tri color tortelini and the ravioli! I love how i can buy these items in king kullenn or shoprite, always fresh, always perfect!
What we create
Our Products
Large Round Cheese or Meat Ravioli
Light, fresh pasta nicely filled with only the finest natural ingredients.
Double Spinach Round
We double your pleasure by adding Spinach to both the Pasta and the filling.
Portobella & Porcini Mushroom Round
A Mushroom lovers delight.
Butternut Squash Round
We use only fresh, roasted Butternut Squash in these delicate Ravioli. Pair with browned butter and sage.
Lobster Round
Real Lobster, perfectly seasoned. Pairs beautifully with our Vodka Sauce.
Cannoli Cream
House-made, available with or without the shells.
Ricotta Cavatelli
Fresh Ricotta Cheese blended into the pasta dough results in a heavenly Cavatelli. Perfect with our Homemade Bolognese Sauce or Broccoli, Olive Oil and garlic.
Gnocchi (available Gluten Free)
Our Potato Gnocchi are light potato pasta also available in Gluten-Free. They pair as well with Tomato or Pesto sauces as they do with your favorite savory beef dishes.
Manicotti
We hand fill and roll each manicotti with our exclusive cheese blend. Bake them tucked in our fresh marinara sauce and make any dinner special.
Stuffed Shells
Hand-filled stuffed shells are the perfect quick night dinner or party pasta.
Cappelletti
These "little hats" are like Tortellini but with a lighter pasta and more delicious cheese or meat filling.